We Build, Service & Maintain Radio Towers
Two Way Radio & Wireless Communications
Timberline Radio Systems Ltd. has been builds, Maintains and Services Antenna Towers for Two Way Radio Systems, Wide Area Networks, Television & Radio Transmitters as well as Cellular..
Construction:
We build self supporting towers, up to 55 feet and "guided" towers up to 160 feet. We have the knowledge, Experience and Know-how to work in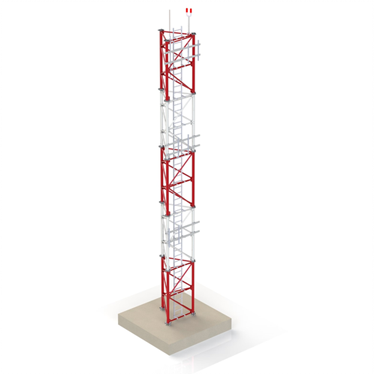 a safe and effective environment.
Multi-site Projects:
We work on multi-site projects as well as stand-alone systems and also build shared systems. Each of our systems are Industry Canada Approved and CSA approved for safety and reliability. 
Engineering:
Additionally, we engineer communications shelters from concept to completion, including rack mount space, power distribution, power backup and cooling systems.
For more information, or a consultation, please contact us!
Call 604 290 3915
Contact Us / Order Products