We Build Narrow Offset Spilt Repeater Systems
600Khz to 2.2Mhz
Standard Analog & Digital DMR Now Available !
Portable Repeater Systems - Custom Designed - Custom Engineered
Solar Powered 12 Volt DC or 110 Volt AC Mains Compatible
Operational Range : VHF & UHF 136-174Mhz / 450-480 Mhz
5 Watts to 25 Watts with Low Current Draw from a 12 Volt Source
With the introduction of our newest product, the TR8000P, this combo portable / fixed station repeater combines the ruggedness and practicality of a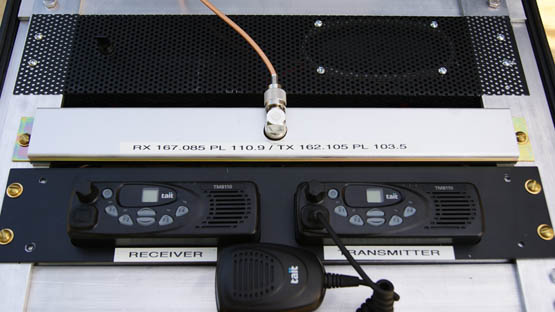 portable system with all the benefits of a high power, high performance "fixed" repeater all-in-one.
Patterned after a fixed station design, we built the TR8000P inside a Pelican 1600 case on industry standard aluminum 19" rack-mount rails that include the Transmit & Receive modules, 6 Cavity duplexer and 12 Volt power-supply, all within easy reach of the operator. 
This extremely flexible design features front panel duplexer tuning, field programing and portability.  
Designed with portability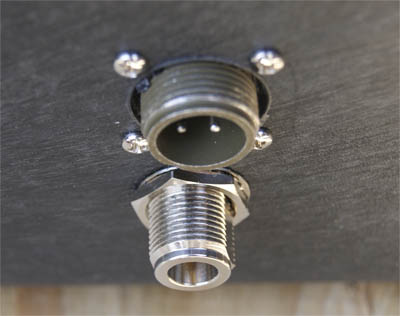 in mind, the mount rails are built on shock resistant rubber, and each connection outlet is sealed through the bulkhead with O-Rings to ensure a watertight enclosure.  All screws are stainless steel, while the mounted hardware is affixed using high quality Brass screws. 
External connections are easily accessed through the side of the case and include power and RF connections using "N" type connectors.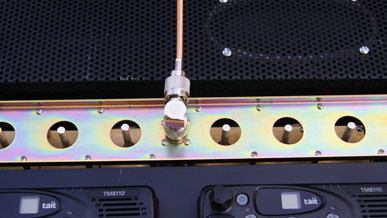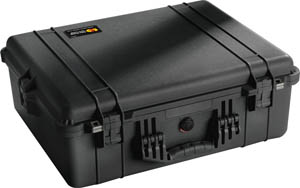 Features:
Built into a Pelican® 1600 Case
Solid Aluminum 1/4 Chassis
Front Panel Tuning & Programing
Internal or External Antenna
Built-in CW Station Identifier
Switching COS or Controller(Optional)
Use as a Tactical Operations Post
Versatile chassis design allows for any varierty of brands
and manufacturers type equipment including computer related.

Specs:
TX & RX Modules TAIT TM-8000
136-172 Mhz VHF/450-480 Mhz UHF
TX: 5 Watts - 25 Watts Output
Current:Stby 135ma / TX 2.2Amps
Duplexer:  Comprod 66-13-XX
T/R Reject 4-12 Mhz @ -110Dbm
Desense: Less than 1Db @ 25 Watts
Insertion Loss Less than 2 Dbm
 
Contact Us / Order Products