Reconditioned ICOM F-121 VHF Mobile Radio - Like New!
We stock a large selection of Reconditioned ICOM F-121 VHF Mobile Radios.
Each unit has been benched tested and comes complete with a 1 year warranty.
These radios punch a powerful 50 WATTS Output and 128 Channels!
Each unit comes fully preprogrammed with the RR & LADD Channels
We include Free Programing with every sale.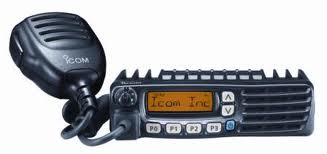 Buy ICOM F-121
Our special of the month is the ICOM F-121 VHF Mobile
These are reconditioned units and are like new.
Freq Range 136 - 174 Mhz
RF Output Power 50 Watts @ 50 Ohm Impedance (+/- 12%)
Channel Capacity 128
Power Requirement: 12 Volts DC
"Also works in the Amateur Radio Band 144 - 148 Mhz 25 Khz Spacing"
Pricing & Shipping Details:
Pricing is based on our equipment lease end
Buy Now Price 325.00
Contact Us / Order Products